Collection Item
Olivetti Logos 452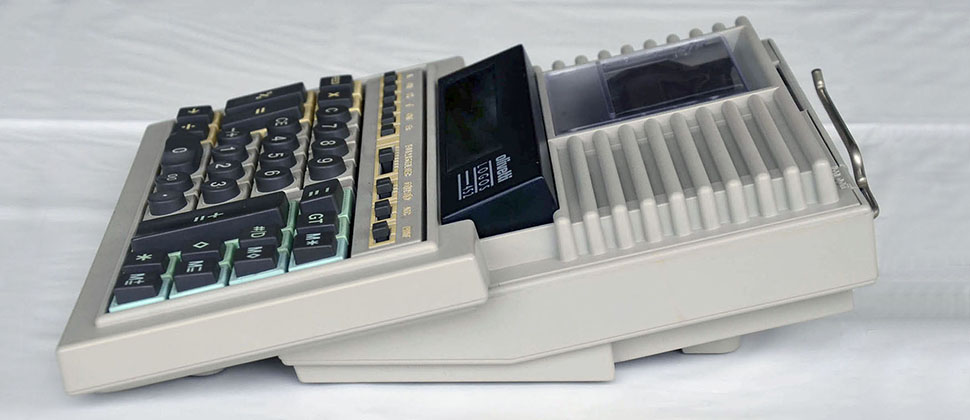 Brand:

Olivetti.

Model:

Logos 452.

Origin:

Made in Brazil around 1992 based on chip datecodes. This may be the last period of production of this Logos series.

Type:

Financial basic desktop printing calculator with display. Works only with AC plug with no battery support.

Functions:

4-Basic function plus memory, grand total and some financial functions.

Display:

One block of 13 VFD positions with 12 digits and 1 position for indication of memory content and negative number.

The underflow/overflow condition is indicated with the message "Error" not showing the remaining digits of the operation.



Main chips:

Hitachi HD614043S 4-bit microprocessor and a STMicroelectronics W994A microcontroller, both made in 1992.


Remarks:

The working voltage indicated on the label is 115v but the original seller told me he never took in consideration the voltage... just he plugged it into a standard 220v ac plug and it worked fine... I noticed this in other Olivetti calculators sold in Argentina like my Logos 400aPD, probably made for foreign markets and reconverted to 220v with no change on labels.

Size:

10.04 x 8.66 x 2.95 in, 255 x 220 x 75 mm.

Accesories:

Soft cover and some paper rolls.

Condition:

(9/10) Very good near mint with no marks on casing and keycaps.
Pictures of my Logos 452.
| | |
| --- | --- |
| Pictures taken with | |