Collection Item
Olivetti Divisumma 24 GT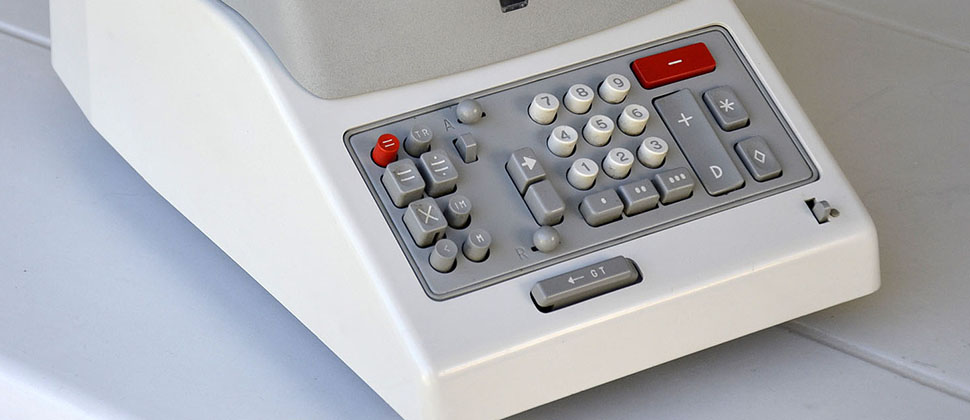 Brand:

Olivetti.

Model:

Divisumma 24 GT.

Origin:

Ivrea, Italy. This example was built in Argentina. Olivetti was stablished in Argentina in 1932 and made a complete line of mechanical, electro-mechanical and electronic typewriters and calculators.

Introduction:

1956 at a price of 325000 lire (as a reference, a brand new car Fiat Nuova 500 had a price of 465000 lire, only one-third more than the Divisumma 24!)

Type:

Desktop electro-mechanical calculator with printer, no display.

Functions:

Add, subtract, multiply and divide.

Description:

The Divisumma 24 series was the most succesful mechanical calculator made by Olivetti. It was in production between 1956 and 1971 and more than 6,000,000 units were built in factories in Italy, Spain, Brazil, Argentina and other places. There are various models: Elettrosumma-24, Multisumma-24, Divisumma-24, Tetractys and some special purpose versions.

The mechanical design was made by the engineer Natale Capellaro and the external case was designed by Marcello Nizzoli.

When you remove the external plastic case (very simple, there is no crews, only two latches) you can see the complexy of this machine: A real jungle of metal transmision rods and springs. The electrical part is composed only by a 75-watts motor with a big capacitor. This motor moves the main shaft of the machine at a rate of 220 cycles by minute. This high speed allow to complete a division in only 5 seconds.

Display:

Results are reported on a printer station with 13 digits using an ink ribbon of 2 colors (red/black). Also the machine has a special vertical display in the front center that indicates the number of digit depressed and stored into the mechanical memory waiting for a new computation.

Keyboard:

31 big keys. There is no On/Off switch, the machine is always on.

Remarks:

This example built in Argentina have a different color schema: The upper part of the case, some keys and the base of the keyboard are light grey. Just compare the two versions:
Source of left picture: http://www.moma.org/collection/object.php?object_id=3751

Size:

9.45 x 16.54 x 10.24 in, 240 x 420 x 260 mm. Weight: 29 lbs, 14 kg.

Condition:

(9/10) Very good, tested and fully working.

Additional readings:

This beautiful calculator is in non-permanent exhibition at the MoMa New York, click here for more information.

Special Exhibitions:

The Olivetti Divisumma 24 is probably in exhibition in many museums and halls around the world, I found it at the Deutsches Museum of Munich, Germany (left) and at the Negozio Olivetti in Piazza San Marco, Venice, Italy (right). Click on the picture for a full size image.


(Own pictures)


Also the Divisumma 24 was in exhibition at the 584 Fifth Avenue New York Olivetti showroom, designed by B.B.P.R and opened in 1954.


Some advertisements of the Divisumma 24 I found on the web, click on the thumbnail.
Pictures of my Divisumma 24 GT.
| | |
| --- | --- |
| Pictures taken with | |