Collection Item
Casio Root 121-A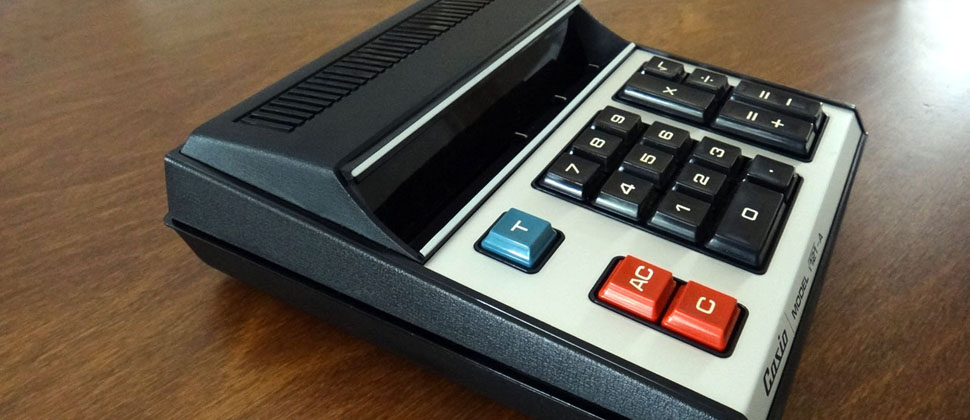 Brand:

Casio.

Model:

Root 121-A.

Origin:

Japan.

Introduction:

1971.

Type:

Basic compact but heavy desktop calculator with Nixie tubes display.

Functions:

4-Basic function, Square root, grand total (memory with limited functionality, see below), no constant.

Display:

12 Nixie tubes.

Keyboard:

19 reed-switch keys, On/Off switch.

Main chips:

Nec D174B, uPD357D, uPD173D and other chips from Nec and Toshiba. I don't see any date code!

Logic comments:

Pseudo RPN notation, very used at the beginning of the 70s, for example: To compute 2+5 you must type 2

=+

5

=+

. To compute 5-3 you must type 5

=+

3

=-

. This calculator does not has the -0 error like many others of that time, but has the pseudo fixed decimal bug. For example if you type 1.25

=+

3.75

=+

you will read 5.00, with 2 inneccesary zeroes. Square roots are always presented with a heading 0, for example Square(2) gives 01,4142135... Grand total always accumulates multiply and divide results, you will see this grand total pressing T and clear it with AC.

Remarks:

Robust but compact casing with top-quality plastics and other materials, operates with AC power, no batteries support.

Size:

8.07 x 7.09 x 2.56 in, 205 x 180 x 65 mm.

Condition:

(9.5/10) Excellent, no marks on casing, full working.