Collection Item
Busicom Exec 121 DK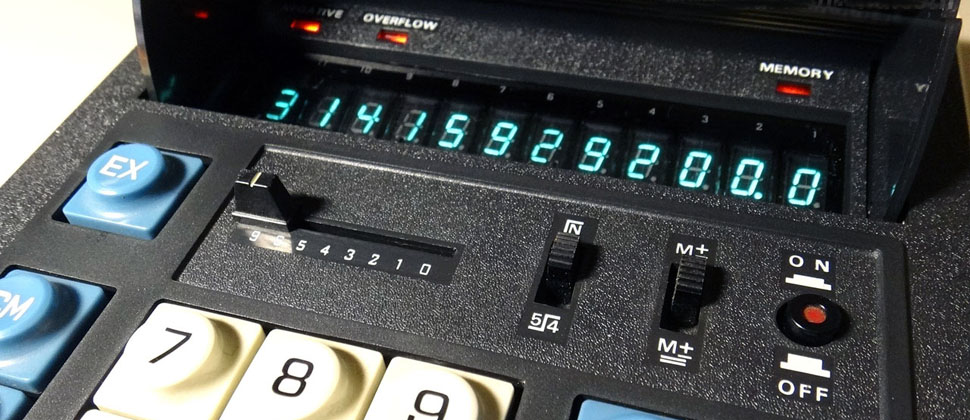 Brand:

Busicom , Nippon Calculating Machine (NCM) Corp.

Model:

Exec 121 DK.

Origin:

Japan

.

Introduction:

1972, this example was built in 1972 or 1973, based on datacode of main chips.

Type:

Basic desktop calculator with VFD display, AC operation, no battery support.

Functions:

4-Basic function, constant and memory.

Display:

12 individual VFD tubes of 8 segment plus decimal point each. One segment is used only for digit "4" to extend the horizontal bar. Also 3 red mini lamps for indication of Negative number, Overflow condition and Memory content.

Keyboard:

23 big reed-switch keys, 1 sliding switch for decimal point selection (0 to 6 and 9 decimal digit), 2 switches for Round mode and M+/M- mode (see manual) , On/Off switch. This key opens the top cover of the display. You can power down the machine by pressing the top cover to the close position.

Main chips:

Two Mostek chips made for NCM identified as MK6018 and MK6019 with date codes 7209 and 7207 respectively.

Remarks:

A big machine with simple but attractive design with flip top display cover and retractable carry handle. A true desktop executive calculator of the 70's!

Size:

9.45 x 6.30 x 2.36 in, 240 x 160 x 60 mm.

Condition:

(9/10) Very Good, no marks on casing, full working. Missing the feet to raise the machine.

Download:

Busicom Exec 121 DK Operator's Manual in English, click here.