After hours ;-)
A free interpretation of the Three Graces by Raffaello Sanzio da Urbino (1483, 1520), better known simply as Raphael.
Own work (the Curtas, of course!)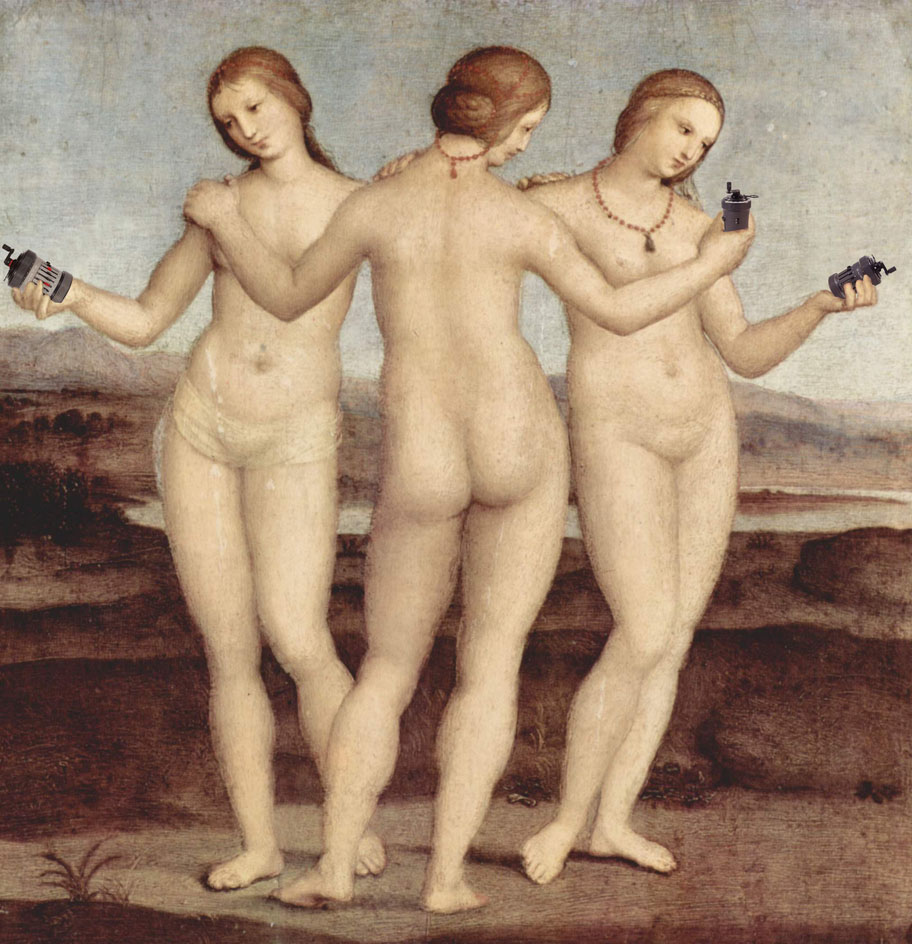 A true Police news published in the newspaper The Chilliwack Progress, Canada, on Wednesday September 4 1968.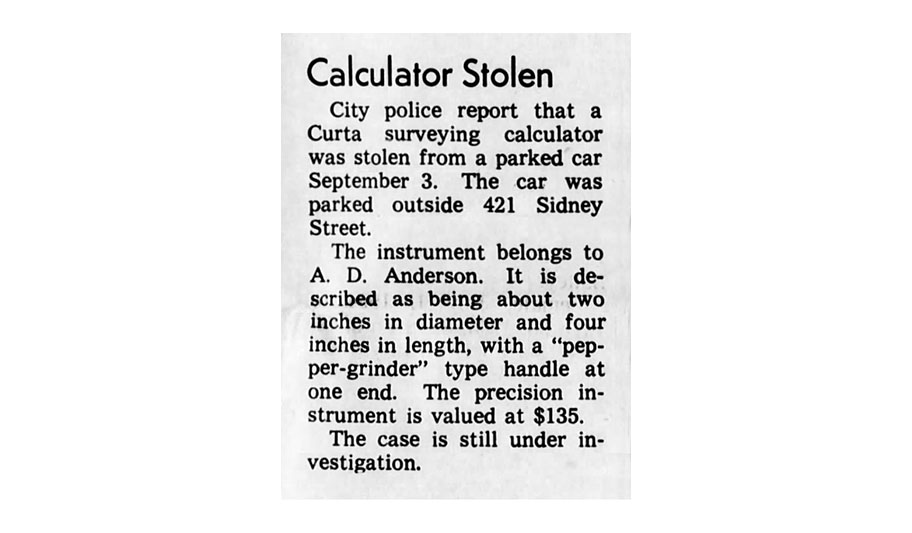 Does anyone want to sell a Curta? Please click the Contact button. (A post in http://losangeles.craigslist.org/)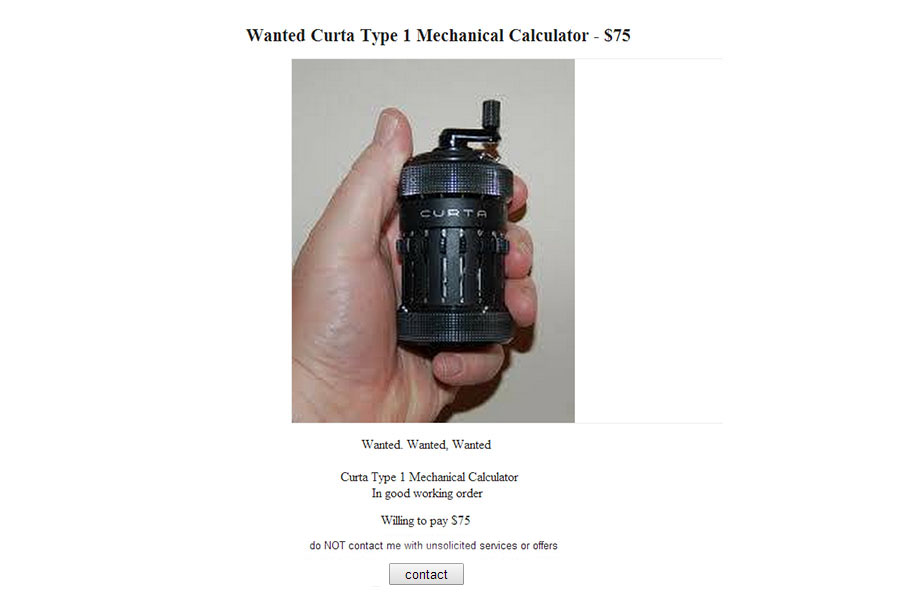 This eBay ad can easily be confused with an authentic Curta ad, except for the invalid serial number!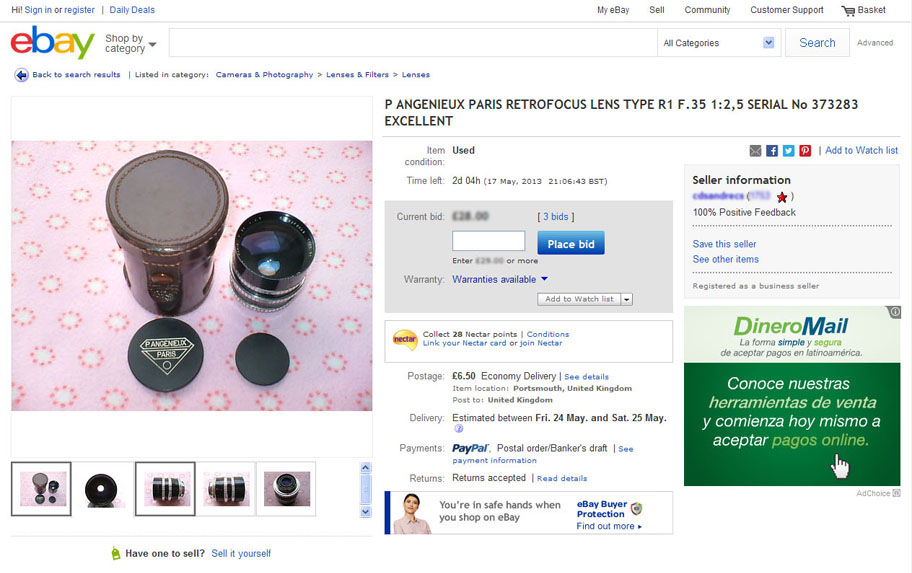 Curtas with very close serial numbers sold on eBay in the same day from differents sellers:
Serial numbers 36388 and 36390: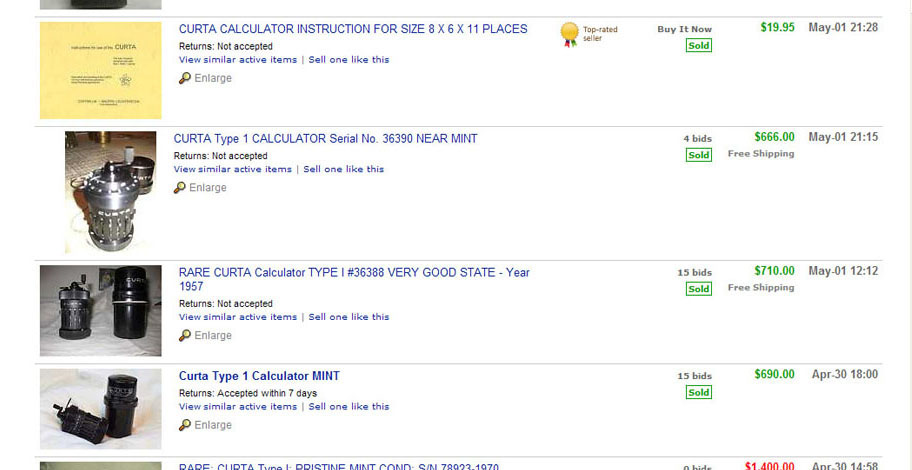 Serial numbers 529873 and 529883: